A few years ago I theorized that social media's true power was that of personal recommendations from friends and families and that some day this power would be harnessed for advertising. Last year when I wrote about my dream 'mobile first' social media network, Stax, I included this as a unique way that the network would generate revenue. (for those who clicked the link it's the very last thing titled 'questions and answers')
I believe now that Facebook is likely to launch such an advertising unit on their platformPlatform noun Any website, mobile app, SaaS, or other digi... and if so it has great potential for local small businesses. Right now when you post a question asking Facebook friends for a recommendation you get a screen that asks you to opt-in to the Recommendations system.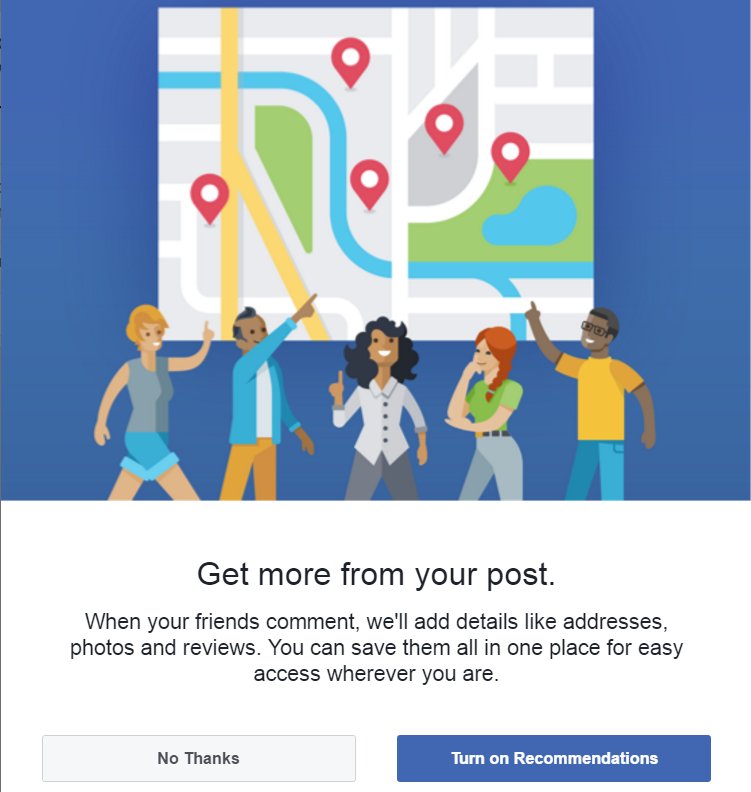 If you say yes to this Facebook will use what information it has and try to figure out what it is you're looking for and where you are. When your friends post their recommendations Facebook will try to find that information in it's database and display it for you to review, even if your friend doesn't link to the businesses Facebook page (as shown below).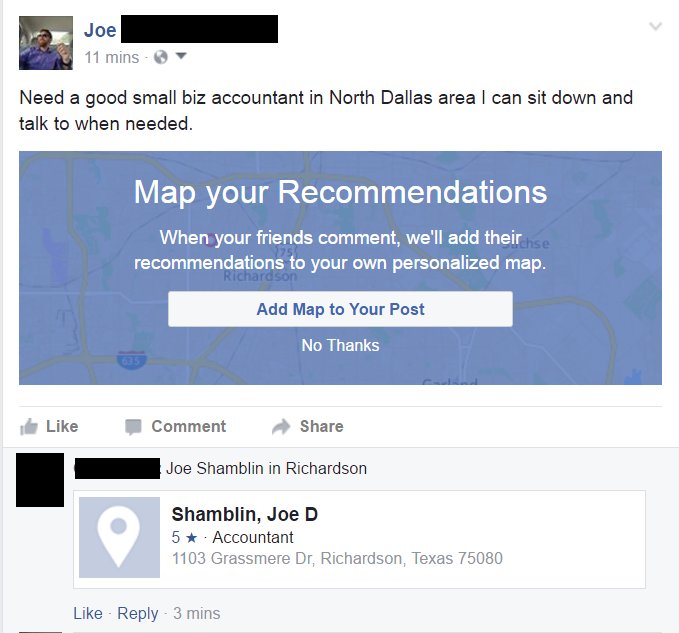 The next step is pretty obvious. Once Facebook gets this system perfected the next time you say "Anyone know a good dentist" Facebook can charge companies in the area to display with ratings or reviews right there and even tell you if your friends have reviewed an advertiser or not.
It's an incredibly sophisticated way to cut off the need for consumers to perform 'searches' on the Facebook platformPlatform noun Any website, mobile app, SaaS, or other digi... and to increase the utility of the site for the aging user base. My guess is a system like this is using NLP and Machine Learning along with all of the data it can obtain to make recommendations and display them for a user. I'm also guessing this system will be a part of Facebook's still-hasnt-caught-on voice A.I. assistant to help you order pizza from the couch or find the closest bar with the most check-ins.