Every now and then a really fun thing happens on Reddit where someone just wants to explore smaller websites on the internet instead of browsing the same monolithic sites every day. I wanted to bring you the a list of the top websites you've never heard of according to the users of Reddit. Hopefully you find a new website you really enjoy, this list sparks your imagination to help your own content marketing campaigns, or it leads you to create something new and wonderful that the internet will really like.
In the spirit of discovery I've listed the websites in order from lowest number of Reddit points to highest number of Reddit points (the higher the points the more popular the site was in the discussion).
1. Ecosia
Website: www.ecosia.org
What it is: This is a web search engine powered by Microsoft's Bing that plants trees with 80% of the profits from the search engines usage. The website claims to have planted over 5,000,000 trees already to date around the globe.
Reddit Points: 78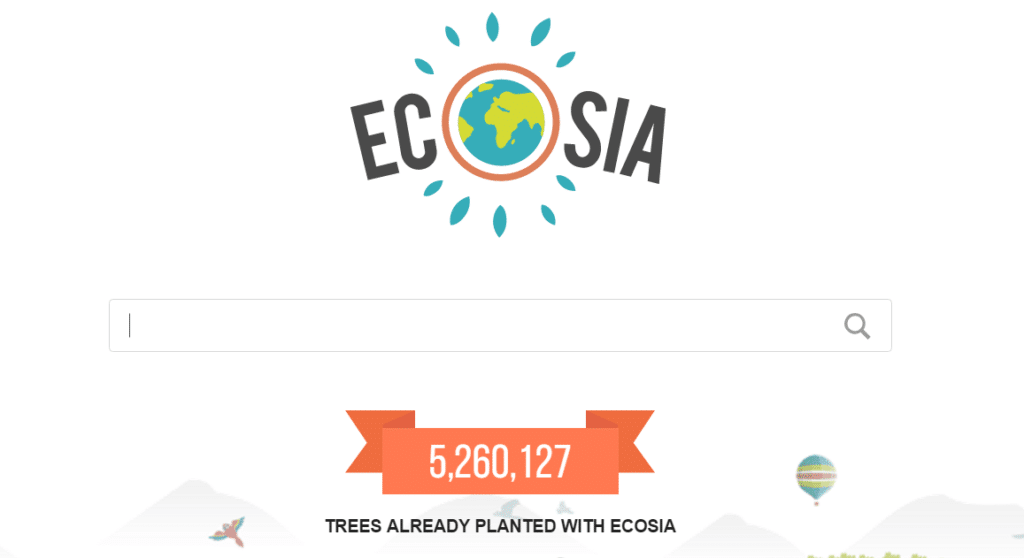 2. Lounge Lobby
Website: loungelobby.com
What it is: This is a 'search engine for tv shows and movies' that allows users to watch videos by finding embeds of them online and embedding them. This concept isn't new and has been around for a long time. In fact I built a similar site in 2003 called ChannelRemote.com, before cross-compatible video. Unfortunately the service will get into issues with their hosting provider and with embed providers taking videos down frequently. They'll also need to find away to generate revenue, which it seems they are trying to do with Patreon, that can support this methodology while sourcing more and more embedded videos. It'll be difficult and likely ultimately meet an end like my site and all of the others that have tried to aggregate watchable videos over the decades.
Reddit Points: 103
3. I Need A Prompt
Website: www.ineedaprompt.com
What it is: This website gives your randomized writing prompts. The prompts keep up with culture keeping them from becoming dated like those old grad school handouts your english teach reused for their entire career. If you like writing or want to develop your creative writing skills this is a great way to get your brain used to thinking about different subjects and to write about them.
Reddit Points: 580
4. CheapShark
Website: www.cheapshark.com
What it is: This is a website that tracks the prices of games across multiple online stores. It does a really great job tracking prices at the store level, but I found it a bit wonky when trying to find the price variation for a particular game. Clicking the game title int their lists takes you to a purchase page at the store instead of showing you the options. To find different prices you have to search for a game, click on the plus sign, and then the list is displayed in a tiny little box with little additional information you would expect from the sites claim, for example the flucuation in price of the past 6 months or year. Still a neat tool for gamers out there wiling to spend some time digging for a deal.
Reddit Points: 650
5. BlahTherapy
Website: blahtherapy.com
What it is: BlahTherapy is a website that connects people who need to vent or get something off their chest to random strangers or to on-line therapists. If you're struggling and worried about talking to family, friends, or your significant other instead of pouring out your soul to coworkers and the person in front of you at Starbucks, you can use BlahTherapy free of charge.
Reddit Points: 680
6. Destructable.io
Website: destructible.io
What it is: This is a file sharing service that allows you to dictate when the file you're sharing will self-destruct… er delete. Share files between your and others while maintaining some anonymity and not allowing the file to exist for download in perpetuity.
Reddit Points: 726
7. PlayOn
Website: www.playon.tv
What it is: This site lets you record your streaming shows and play them back while offline. It purports to work with Netflix, Hulu, YouTube, HBO Now/Go, ABC, Fox, CBS, NBC, and Yahoo! View. The website serves as a host for their downloadable program that you can use on your pc and which also pairs with their free app.
Reddit Points: 835
8. 10 Minute Mail
Website: www.10minutemail.com
What it is: Avoid spam for services you'll only signup for once with a throw away email address at 10 minute mail. Make your email account, signup for the website, and the email will delete itself after 10 minutes.
Reddit Points: 883
9. Have I Been Pwned?
Website: haveibeenpwned.com
What it is: This website checks your username or email address against databases of hacked or insecure websites to tell you if you have anything that might be compromised. The website also runs a service that will email you the moment it finds any more hacking incidents where your information is compromised.
Reddit Points: 1,052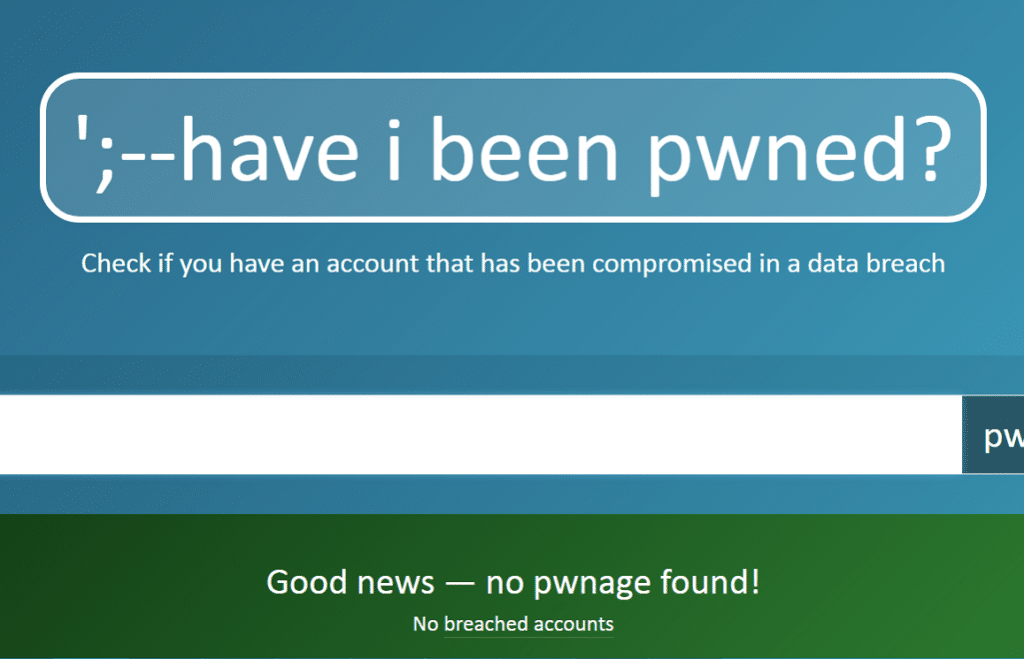 10. Forgotify
Website: forgotify.com
What it is: This website gives you the chance to listen to music on Spotify that has few or no listeners. If you like to discover music and dig through bad recordings to find the lost gold out there, then this is perfect tool for you.
Reddit Points: 1,125
11. Is California On Fire
Website: iscaliforniaonfire.com
What it is: This website simply answers "Yes" or "No" if California is on fire or not and the date it was last updated.
Reddit Points: 1,929
12. Where is California on Fire
Website: whereiscaliforniaonfire.com
What it is: A sister site to "Is California On Fire" this site tells you the rough locations where the state is on fire currently, if it is on fire.
Reddit Points: 1,929
13. Ninite
Website: ninite.com
What it is: If you've just gotten a new computer this should be the first website you visit. It will install a ton of software / apps on your computer that you select and ignore all of the bloatware and toolbar stuff free software tries to install on your machine.
Reddit Points: 2,693
14. This to That
Website: www.ThisToThat.com
What it is: This website helps DIY'ers the world over figure out how to glue one thing to another. It covers ceramic, fabric, glass, leather, metal, paper, plastic, rubber, styrofoam, vinyl, and wood. The website did a "Glue of the Month" fairly consistently from March 1999 to August 2003 but no longer does them. Anyone viewing the site instantly sees the throwback late 90's design aesthetics, but the site has managed to maintain relevancy until 2016.
Reddit Points: 2,930
15. AudioJack.io
Website: www.audiojack.io
What it is: This is a web app that allows you to convert any youtube or soundcloud link to an MP3 with proper artist information. It clearly could be used for nefarious purposes and asks users to abide by the Digital Millennium Copyright Act. As a side note I would think a purchase audio file would always be higher quality than something pulled from these sites anyways. Still for those that are trying to isolate audio from video or get audio files from accounts they can no longer access this is a pretty good tool.
Reddit Points: 3,615
16. ExRx.net
Website: www.exrx.net
What it is: This website contains over 1,600 exercises in a free to access exercise library. The website also contains "fast loading" GIFs, Videos, Calculators, and even a beginner's guide to exercise. Online for 16 years now and with continually updated content, ExRx.net appears to have found a good formula for success in this niche, though I found it hard to browse myself. The content largely appears geared more to physical therapists, personal trainers, and coaches rather than the ultimate end user.
Reddit Points: 3,718
17. FreeRice
Website: freerice.com
What it is: This is an online education website that donates 10 grains of rice for every definition a user gets correct. The definitions are not very complex and are more likley synonyms instead of definitions, but it's still a good exercise for young learners while doing good.
Reddit Points: 3,847
18. Hatnote Listen to Wikipedia
Website: listen.hatnote.com
What it is: This is a web app built using D3 and HowlerJS that plays musical notes whenever Wikipedia is updated. Yes, all of Wikipedia. The edits are also graphically displayed as circles on that live temporarily on the screen before fading. Green circles represent changes made by unregistered users, Purple circles are edits made by bots, and the rest are made by registered users. The app even notifies often when a new user signs up for Wikipedia and allows you to leave them a friendly note. The music isn't the total and complete chaos you might expect but comes across as beautiful, soothing, and relaxing – likely something the developers worked to ensure.
Reddit Points: 5,712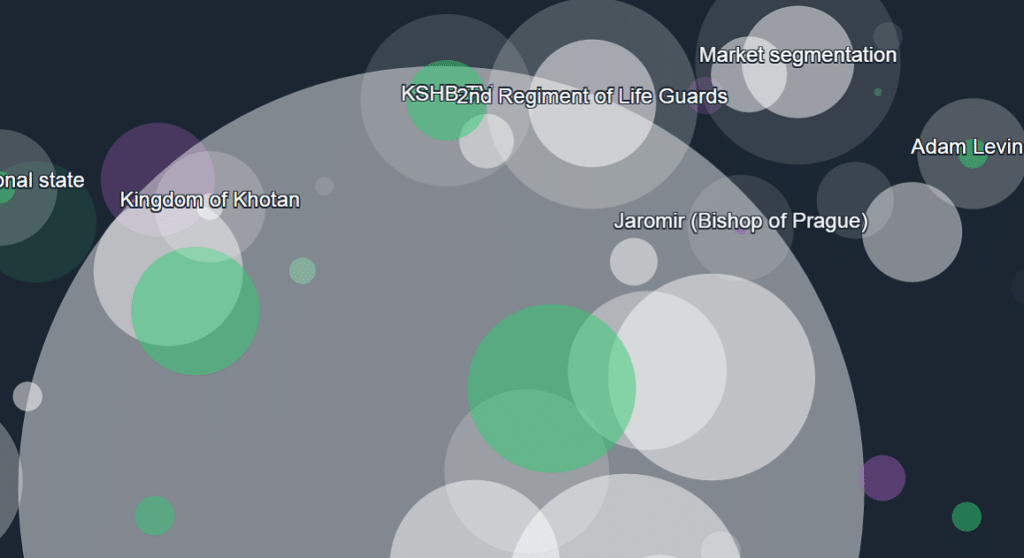 19. iPet Companion
Website: ipetcompanion.com
What it is: This website lets you play interactively with pets awaiting adoption. Simply load the homepage and click on "play with a cat" or "feed a puppy" users from all over the world are logging on to the site to interact with the animals from afar, so you might have to wait in a queue – each person gets 2 minutes of playtime. When I logged in the cats in the room were uninterested in playing and instead were laying in their beds.
Reddit Points: 6,279
20. Tabletop Audio
Website: tabletopaudio.com
What it is: Built specifically for tabletop role-playing gamers, this website is home to 10 minute long audio clips that help set the ambiance for a specific locale. Ambiances such as a highway at night, an Elven glade, the medical ware on a spaceship, and the mouth of hell itself all designed to heighten the gamers experience. If you stitch some of these together in a queue they also make great ambiances for work.
Reddit Points: 6,726