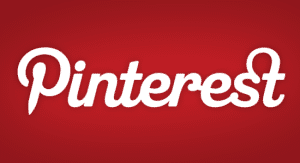 For the inaugural post on my new blog I thought I'd report a technical SEO issue I discovered on one of the biggest, booming social networks.
Today I found an SEO error in a place I did not expect to find it, on Pinterest. The darling of visual social media at the moment, Pinterest has been making big strides since it burst onto the social media scene last year.
I'm not the most active user on Pinterest and only have a little over a hundred followers for my boards. I use the site mostly when I'm testing something or to upload visual marketing pieces like QR Codes or Small Business Vehicles. Today was a day I had set aside to go through and delete all of my cell phone images to free up space on my sd card. That meant I had to login upload all of these photos I had taken during the year for my Pinterest boards. In doing so I decided I hated the name of my QR code board "QR Code Examples" It felt just kind of meh, so I changed it. That's when the problem became glaringly obvious.
Pinterest uses the board title for the SEO friendly URL slugs, much like WordPress does for a blog post or a page. However, when you change the title from the original it updates the URL and does not redirect the old URL to the newly created one. I don't know how often people change the title of their board but a site colon search in Google for the exact phrase on this page returned 5,050 results. Of course that's out of 166 million page results but it's definitely not doing them any favors and it is certainly a bad user experience for those following links to Pinterest boards that are now a dead page. This "Whoops" page is not blocked by Robots.txt nor does it use the Robots Meta tag nofollow attribute. That means all of these pages are the exact same. Instead Pinterest might either not change the URL on a name change or force the old URL to 301 redirect over.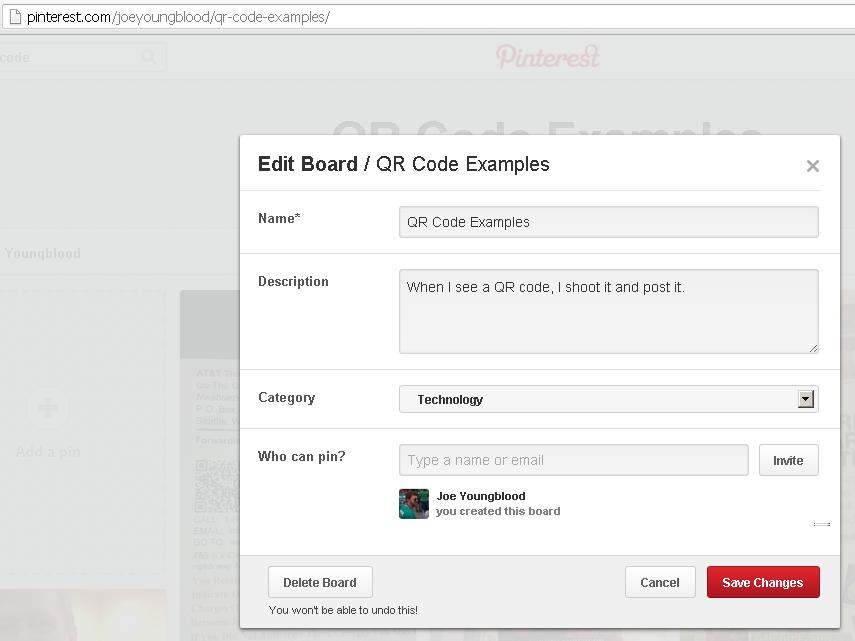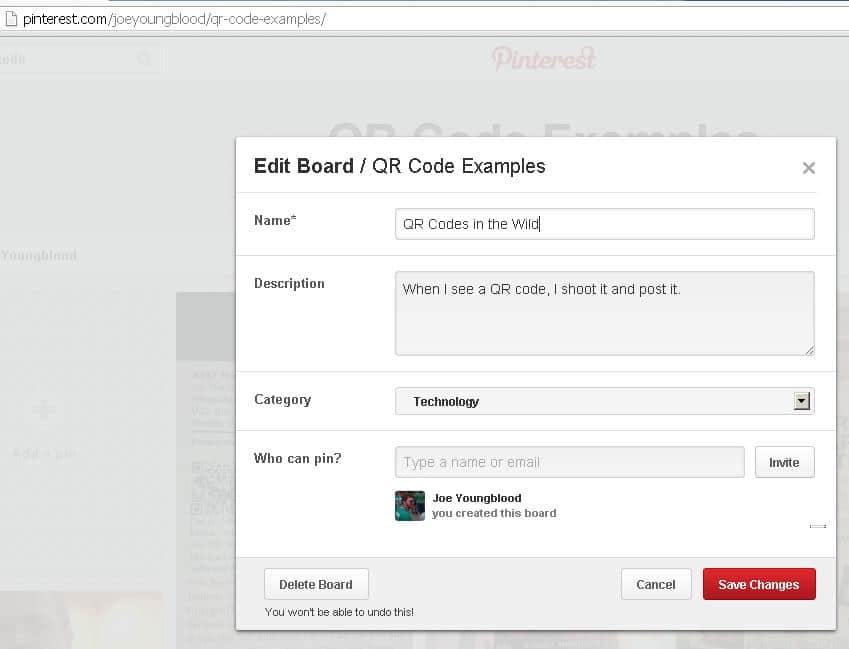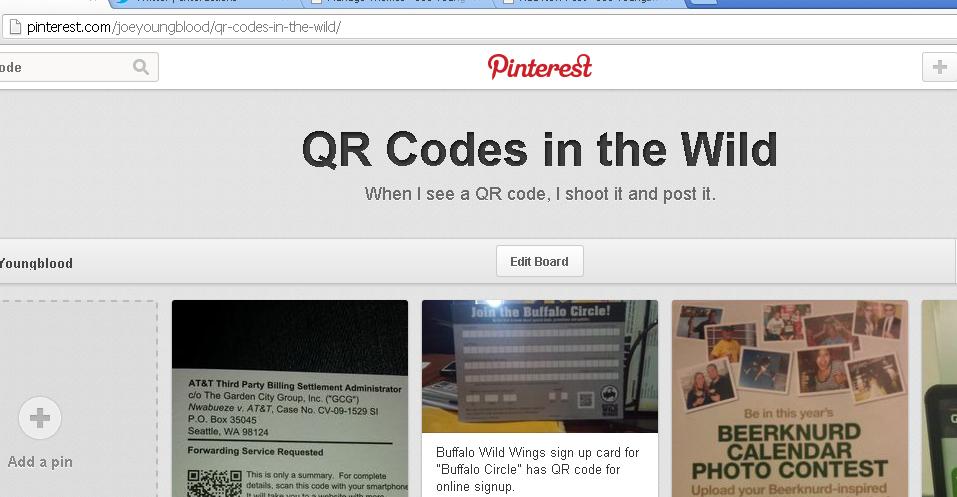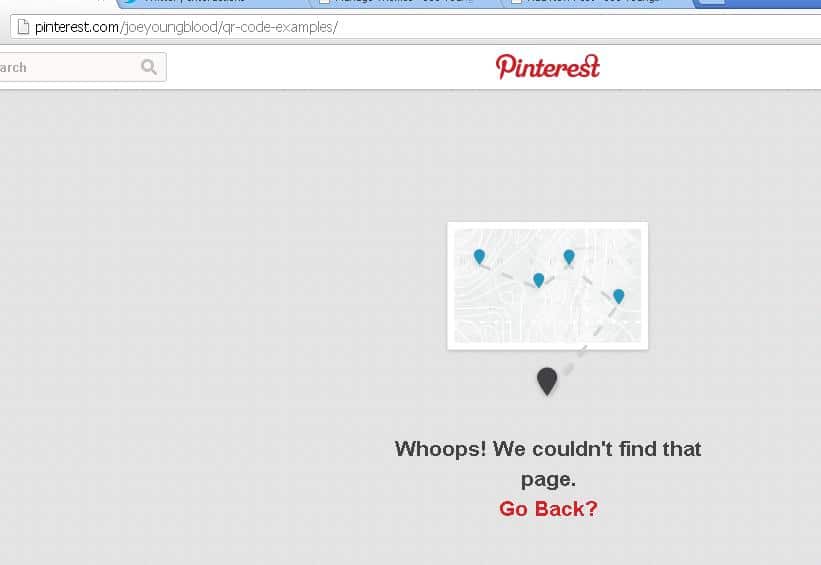 UPDATE: Cynthia Sanchez at OhSoPinteresting.com says this is a problem with usernames too: